SAY GOODBYE TO TIRED, PAINFUL, SWOLLEN FEET AND LEGS.
This EMS bioelectric foot massager will address the problems related to swollen feet and legs and foot/ankle pain. This innovative massager uses low-frequency electrical pulses to deeply stimulate the muscles in your feet and legs, effectively targeting trigger points and providing relief from tension at the root cause.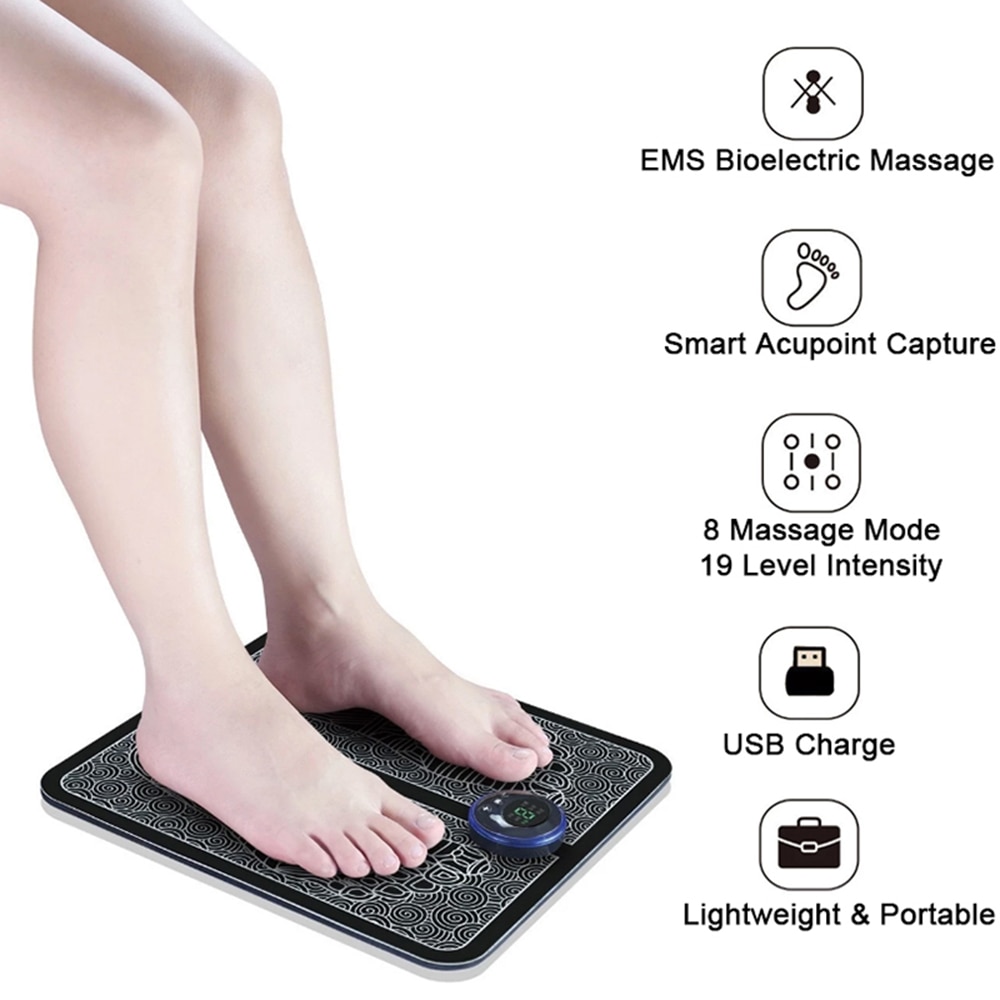 Accurate Pressure Point Capture
Uses low frequency EMS pulse technology to prevent muscle soreness and promote blood circulation, leading to more relaxed feet. Smart acupoint capture for accurate pressure point targeting, ensuring a comfortable experience.
Adjustable Intensity for Comfortable Massage
8 massage modes and 19 levels of intensity for customizable massages, including Beat, Massage, Activation, Train, Knead, Shaping, and Slap modes for more effective foot massages.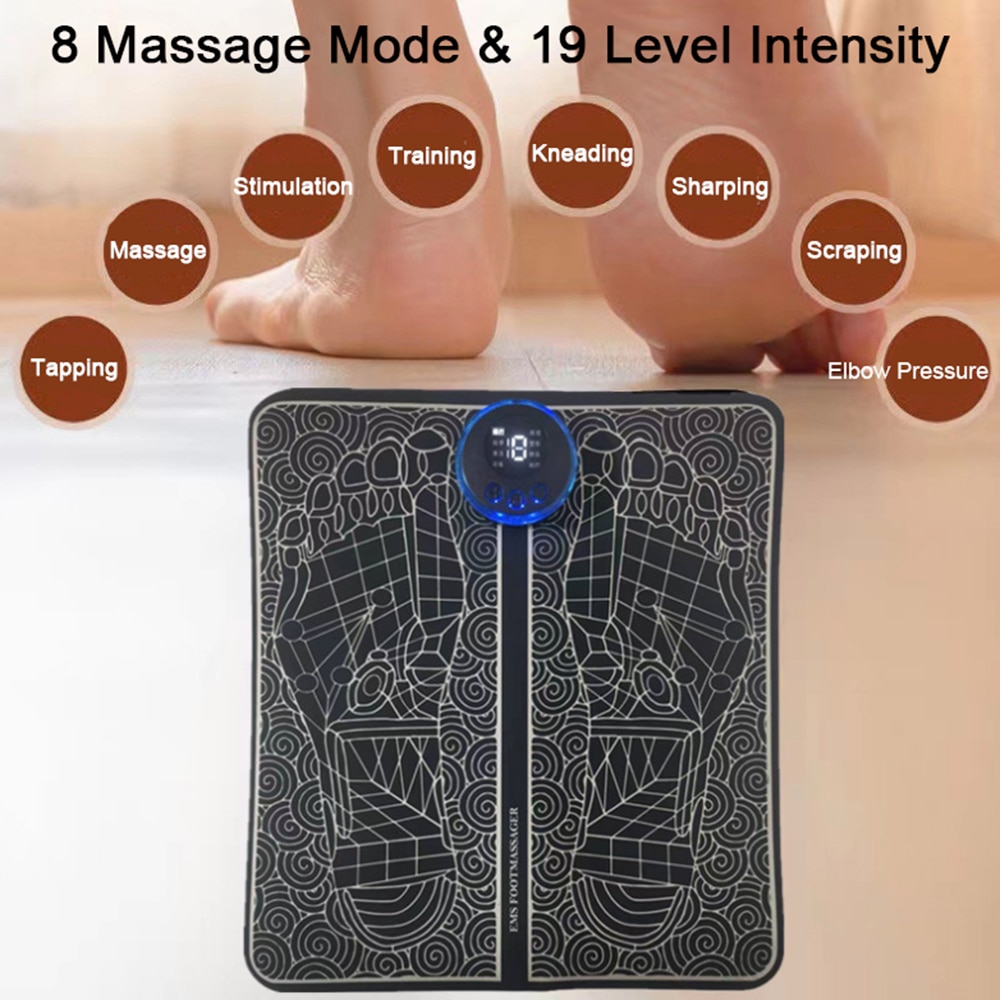 Easy to Use
USB rechargeable battery allows for eco-friendly, long-lasting use after just 2 hours of charging. Cordless remote controller design provides convenience and ease of use.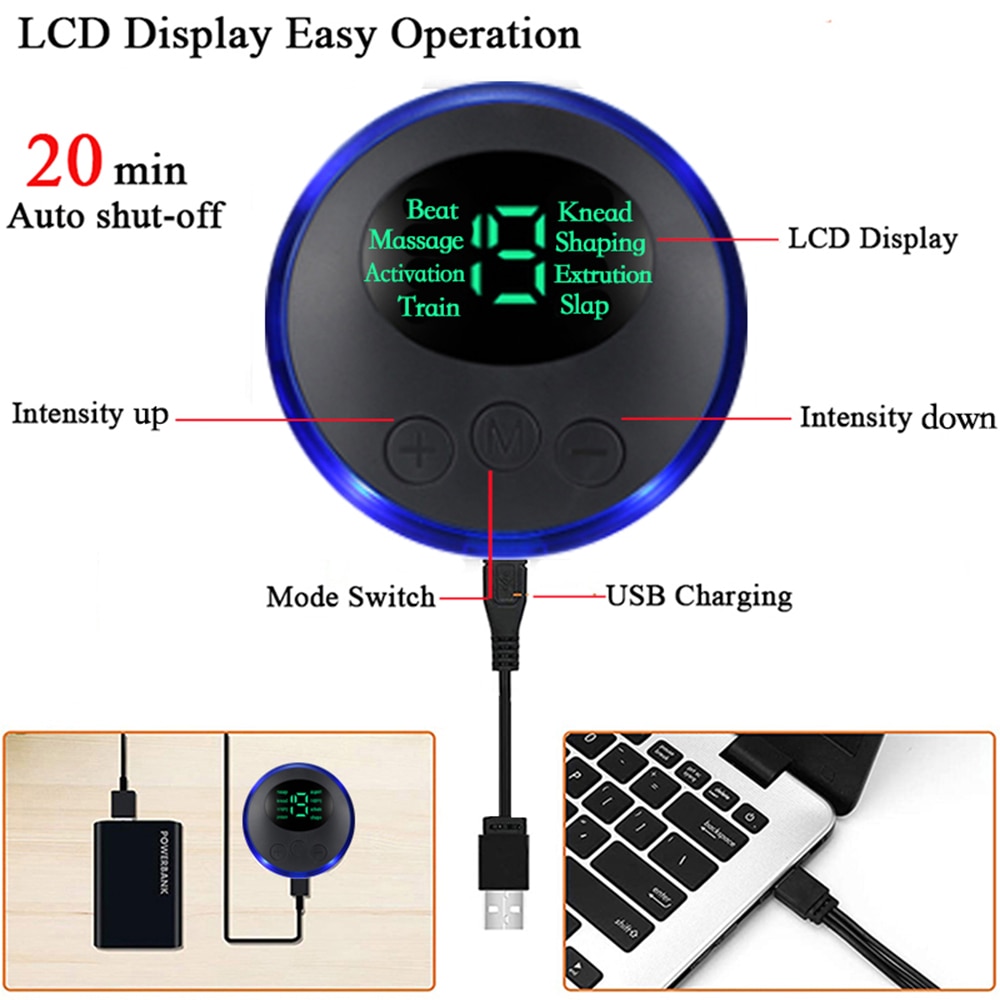 Long Lasting Rechargeable Battery
Lightweight, portable design allows for easy transport, making relaxation therapy available anytime and anywhere. Take it with you and charge from computer, phone or power pack.